Posted By
admin
Kiambu County Governor and other Dignitaries Curtain Raising Free Dental and Eye Treatment.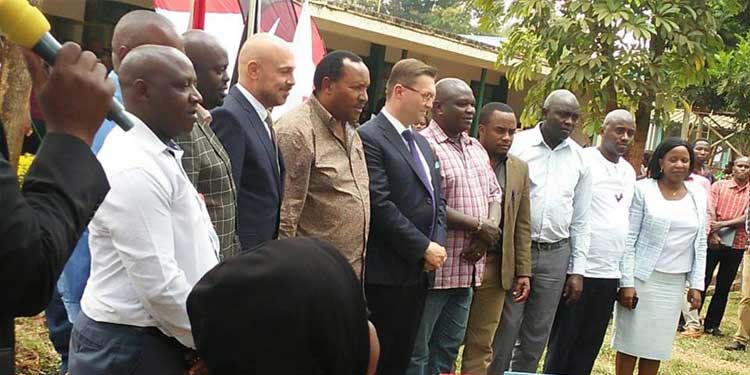 It's was an honor to have the Governor of Kiambu County and other Dignitaries and representatives in attending the opening ceremony of the 6 day Eye and Dental Surgical Camp in Kiambu Hospital  (DATE 01-06 October 2018(8am-5pm).
On the same day, 200 people were screened, 102 had extractions done and 10 had multiple fillings done.
The Camp involves:
EYE CAMP – A full surgical and optometry clinic that will include Screening diagnosis, Cataracts Surgeries, Glaucoma, among other eye treatments.Free Eye drops and Reading glasses.
DENTAL CAMP – A full Dental Surgical Clinic that will include screening, filling, extractions and education on oral dental hygiene.
kinga Africa continues to look forward to extending its Free Healthcare Services (through our Kinga Africa's Programs) to other counties so as to reach more and more communities.
Thanks to TIKA (Turkish Cooperation and Coordination Agency), CHEPS (Centers for Health & Education Programs) and other partners on board.